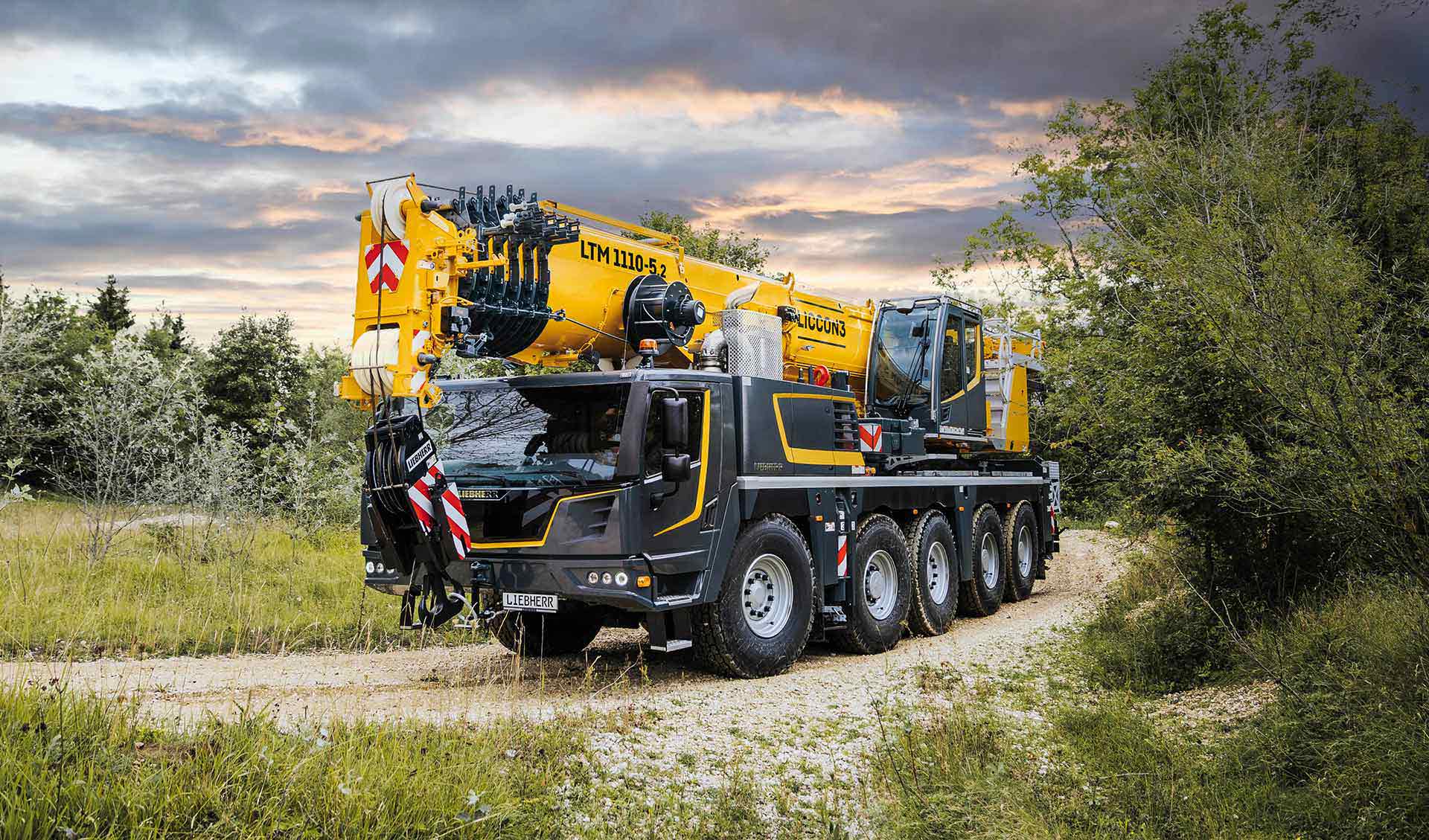 LTM 1100-5.3 - The master of all roads.
1 becomes 2 because of 3 – the Liebherr LTM 1110-5.1 mobile crane becomes the LTM 1110-5.2. Quite simply because it has 3 new features – the crane control system, the driver's cab and the gearbox. The 5-axle crane, which was first unveiled at Bauma 2019, features the new driver's cab also unveiled at the trade show in prototype form, Liebherr's new LICCON3 crane control system and also the recently announced ZF TraXon DynamicPerform gearbox. The oil-cooled multi-disk clutch on this gearbox is new. It has now undergone intensive testing and is ready for use. This means that the new LTM 1110-5.2 combines existing strengths with pioneering innovations to deliver greater safety and comfort. These new features are combined for the first time with a completely new crane design, which is prepared for telematics and fleet management systems and therefore represents the future for the all-terrain series.
What's inside
LICCON3:

The third generation of the LICCON control system takes the familiar crane control to a new level and features some impressive new technologies.

AutoBallast:

Automatic ballasting at the touch of a button.

Hillstart-Aid:

Makes for easy starting on hills with no rolling backwards.

Variable support:

VarioBase® Plus support technology enables even higher lifting capacities.

Variable axle loads:

The quick-change ballast system means that axle loads of less than 10 t / 22,050 lb are no problem. The system delivers worldwide mobility.

Wear-free manoeuvring:

The new DynamicPerform clutch module on the TraXon gearbox transmits engine power via integrated disks that are cooled by oil circulation.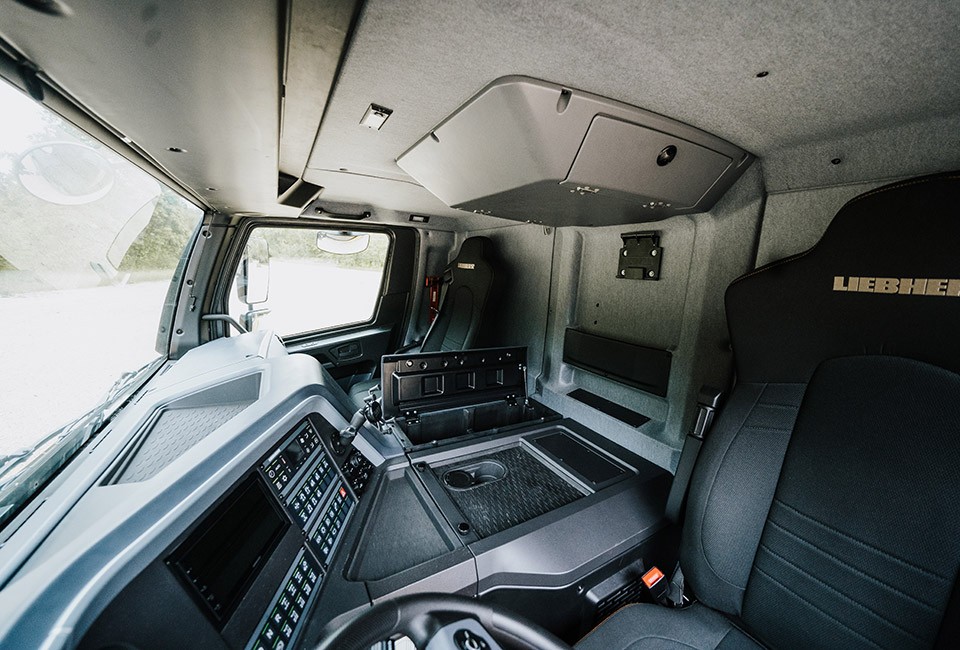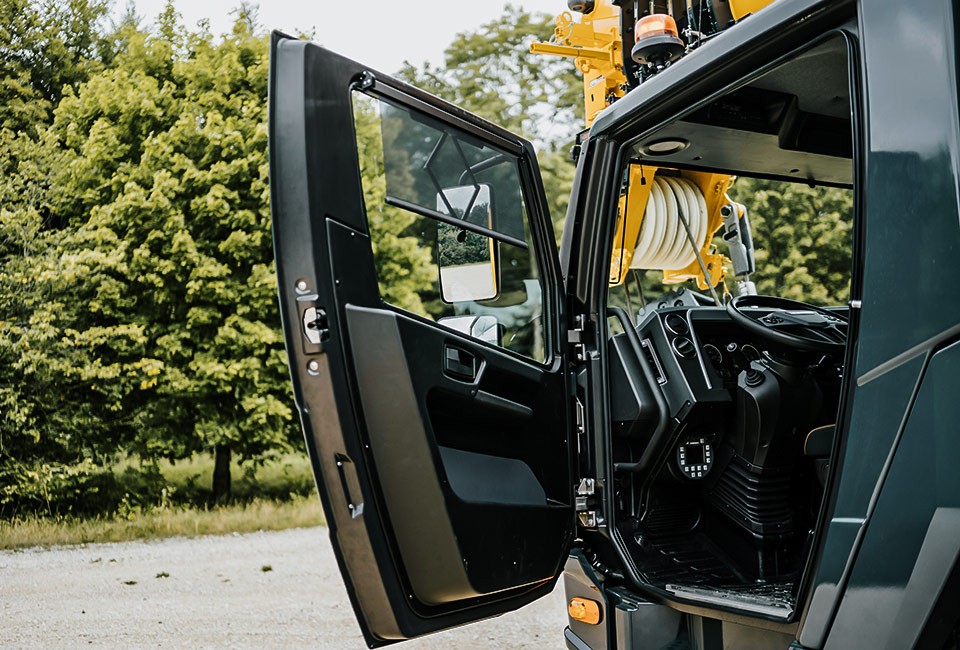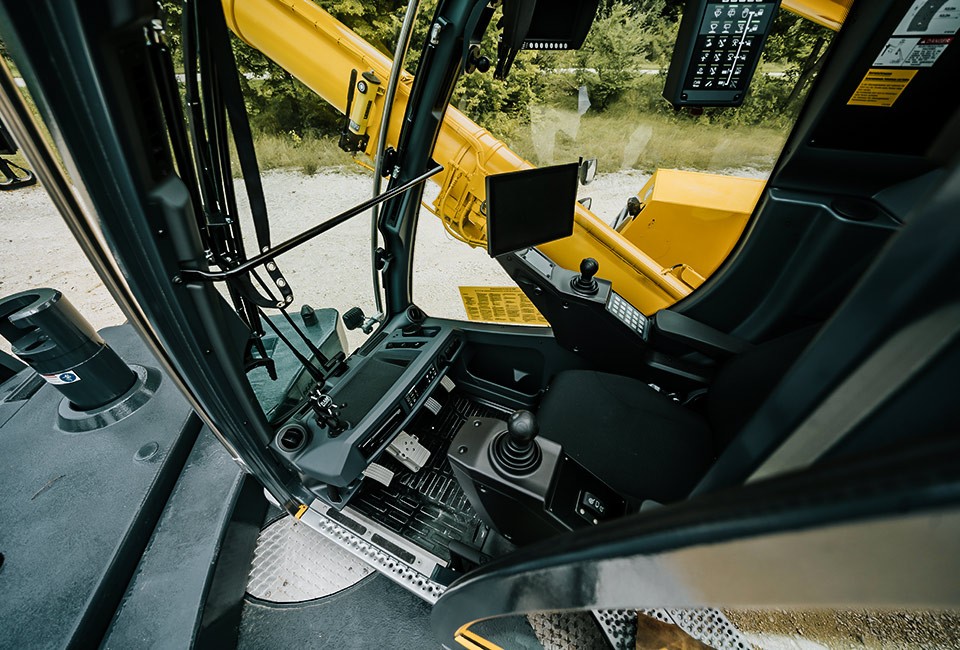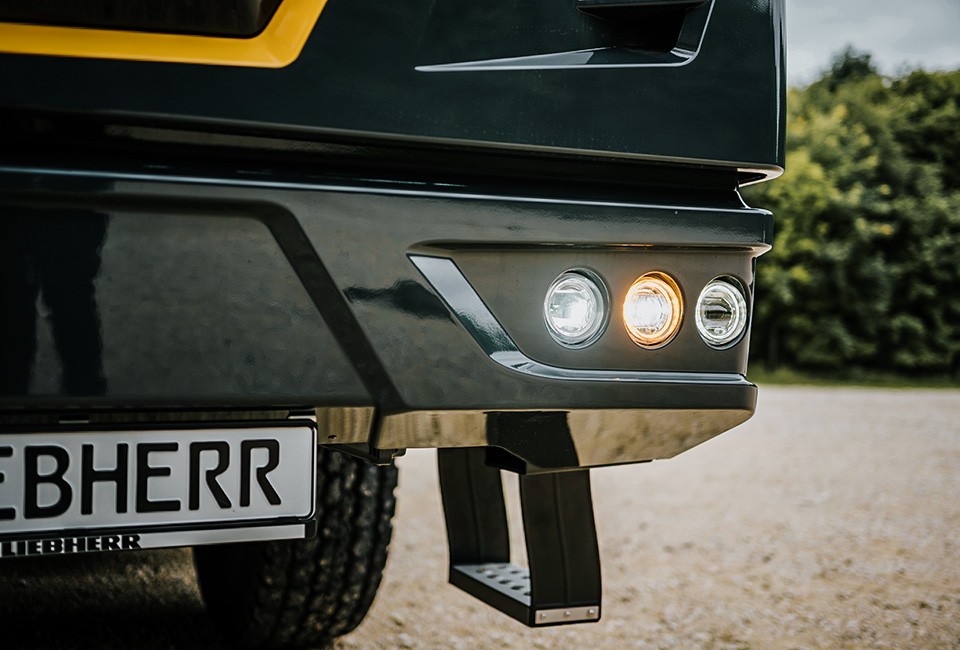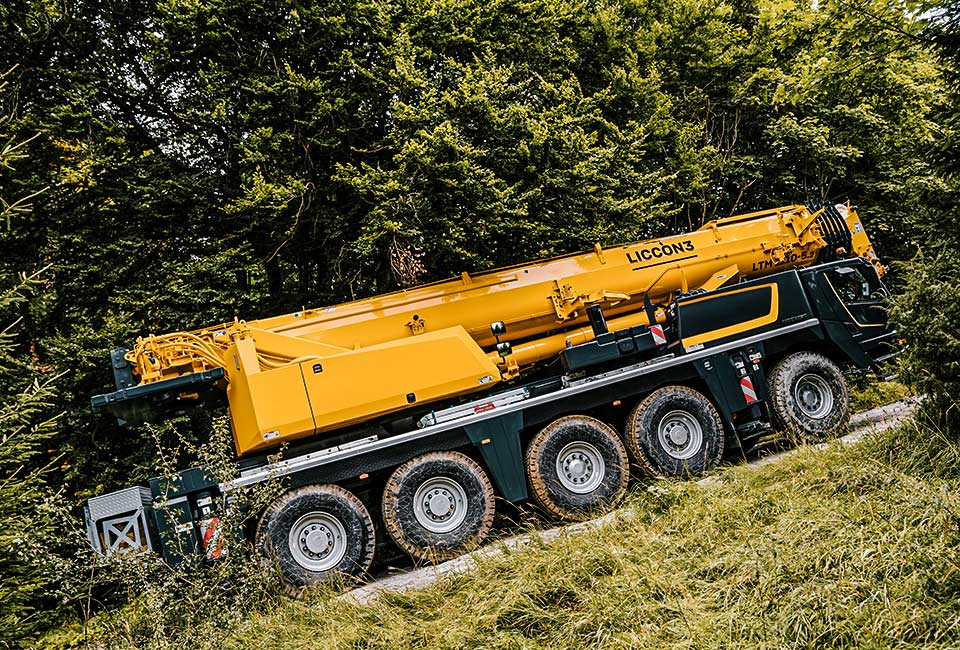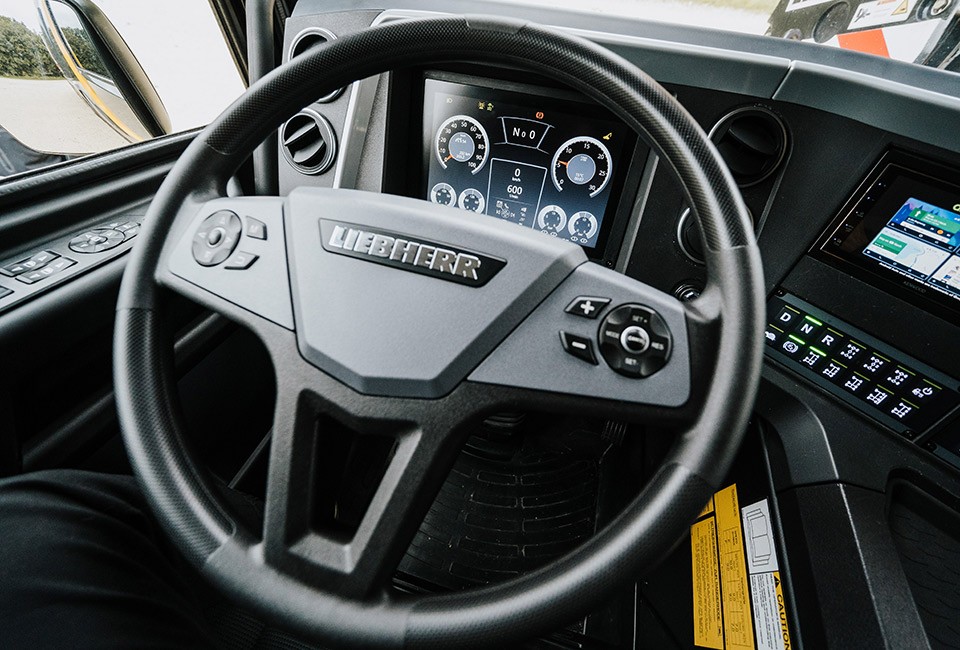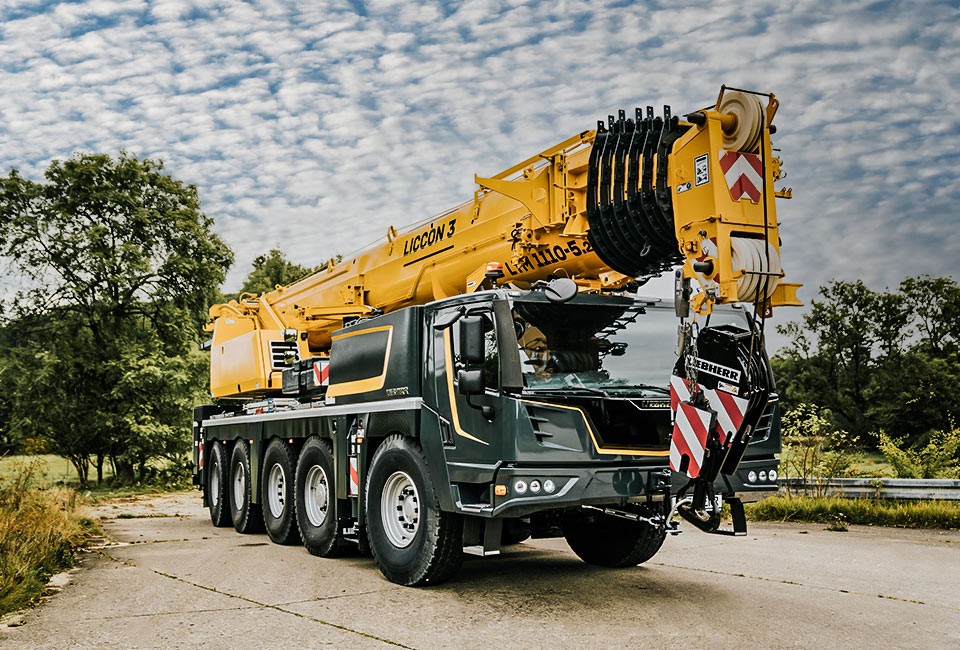 Technical data
| | |
| --- | --- |
| Max. load capacity | 125 US t |
| at radius | 10 ft |
| Telescopic boom from | 38 ft |
| Telescopic boom up to | 197 ft |
| Lattice jib from | 9.5 ft |
| Lattice jib up to | 108 ft |
| Drive engine/make | Liebherr |
| Drive engine | 6-Zylinder-Diesel |
| Drive engine/power | 544 hp |
| Number of axles | 5 |
| Drive/Steering standard | 10 x 6 x 10 |
| Drive/Steering option | 10 x 8 x 10 |
| Driving speed | 53.00 mph |
| Total ballast | 63,900 lb |
Downloads
Ballast systems
Counterweight [t]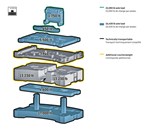 Boom/jib combinations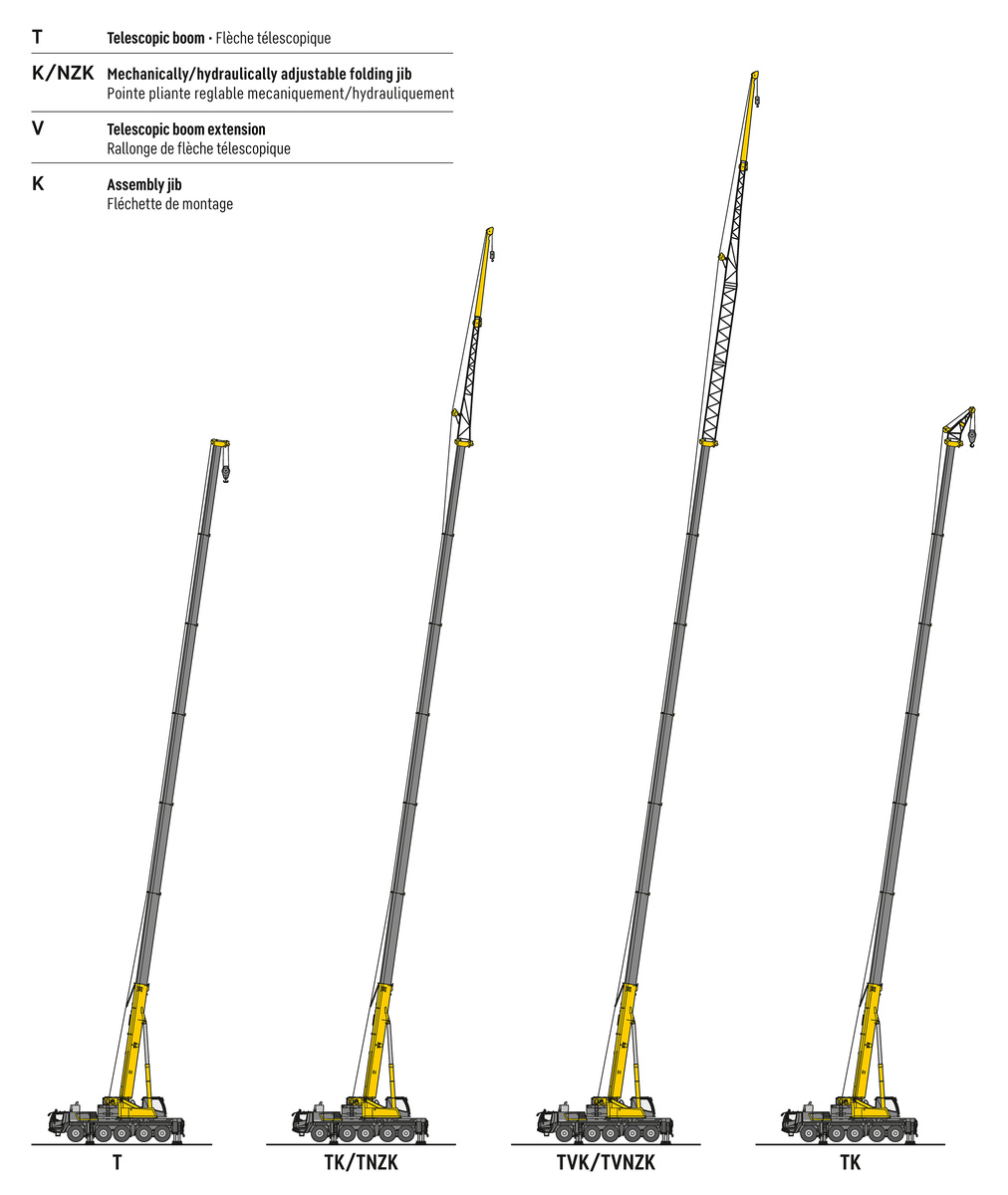 Driving conditions
On-road driving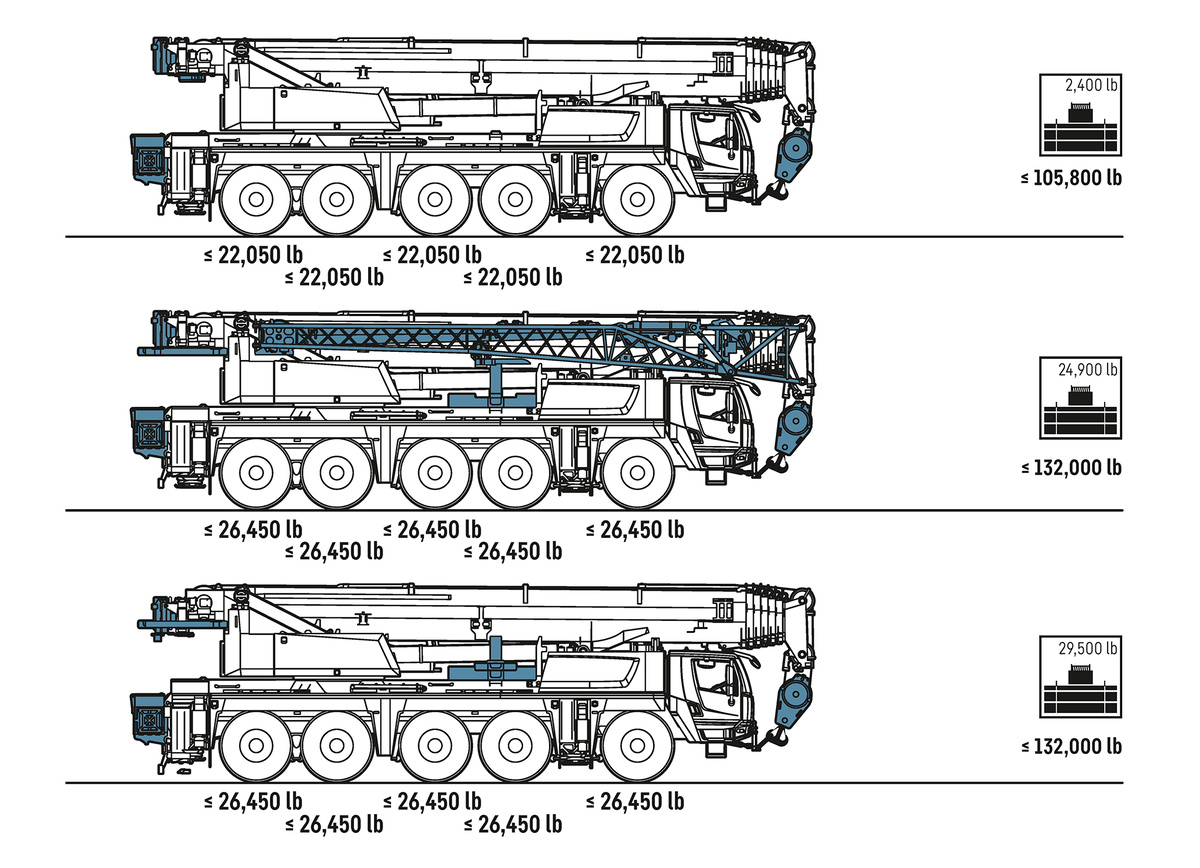 Jobsite driving