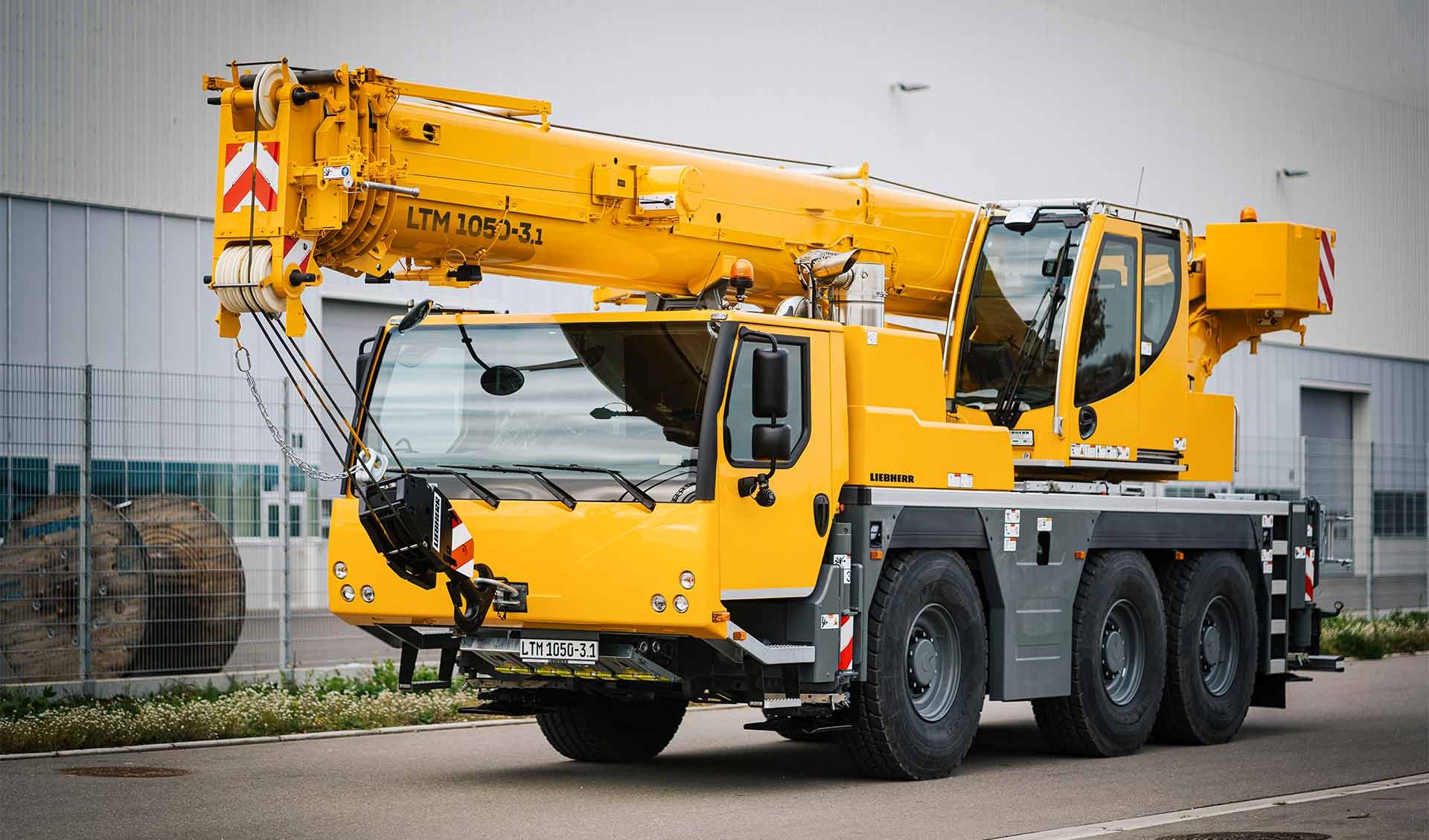 LTM 1050-3.1 - An economical taxi crane with three axles.
The LTM 1050-3.1 is an all-round economical taxi crane concept. When driven on public roads, it can carry the majority of its ballast or its double folding jib. That makes the 3-axle crane very mobile and ensures it can be readied for use quickly. ECOdrive and ECOmode make driving and operating the crane even more economical as they automatically reduce fuel consumption and noise.
What's inside
High into the sky:

The double folding jib enables a hoist height of up to 54 m to be reached.

Time-tested system:

The telescopic boom can be extended quickly using the hydro-mechanical telescoping system.

Lower fuel consumption:

ECOmode reduces fuel consumption by up to 10%.

Green – ECOdrive:

Save fuel and reduce noise automatically with enhanced travel drive tuning.

Optional VarioBase®:

The prize-winning VarioBase® support system is available as an option to enhance safety.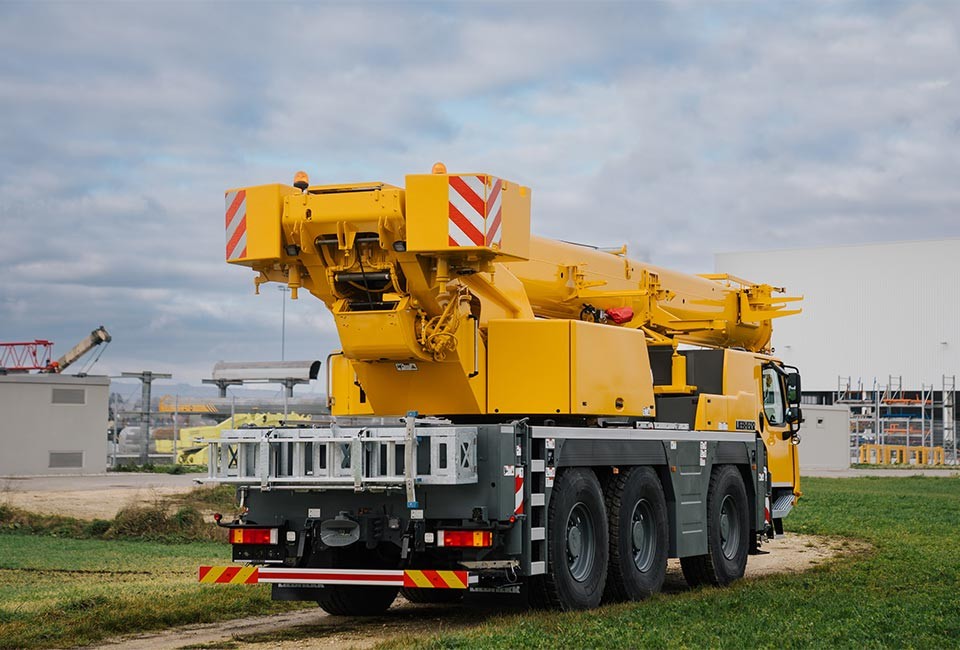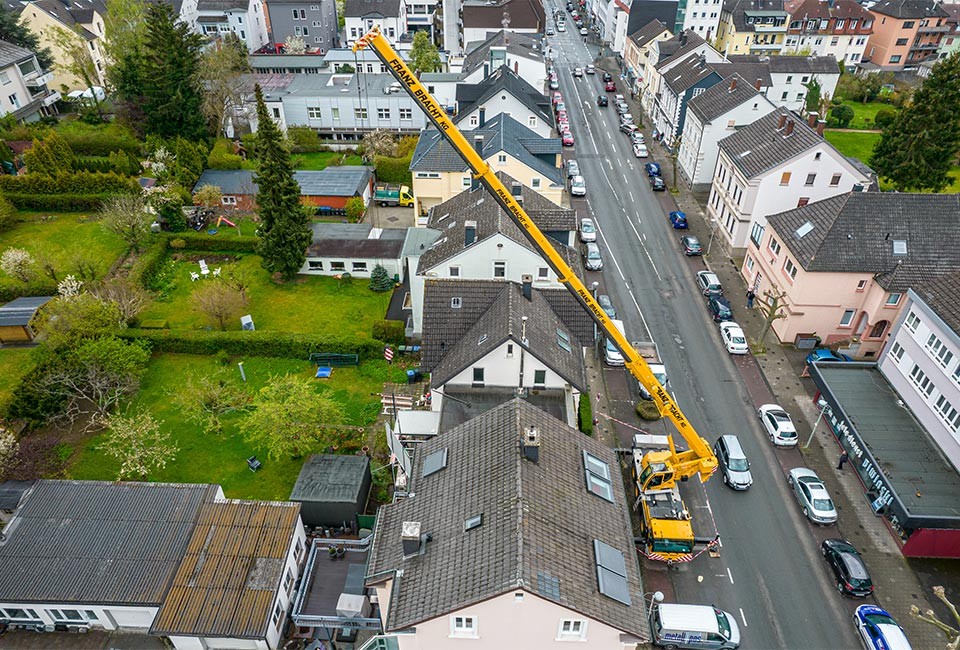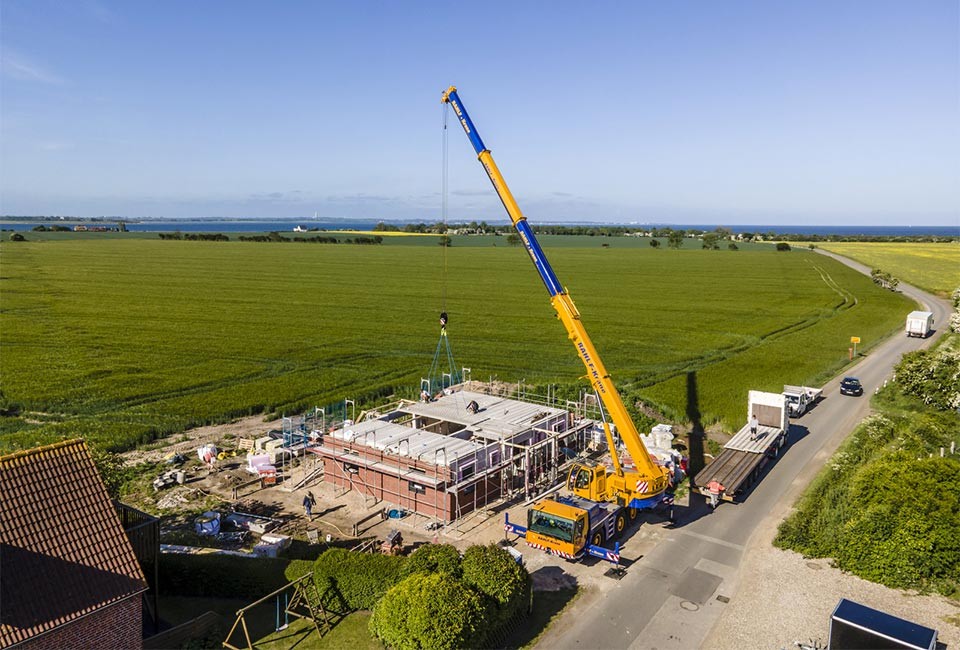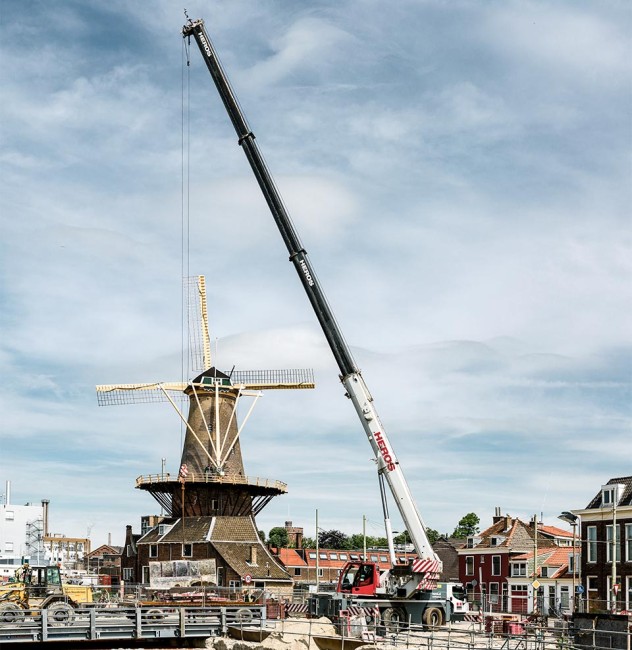 Technical data
| | |
| --- | --- |
| Max. load capacity | 60 US t |
| at radius | 10 ft |
| Telescopic boom from | 37 ft |
| Telescopic boom up to | 125 ft |
| Lattice jib from | 5 ft |
| Lattice jib up to | 52 ft |
| Drive engine/make | Liebherr |
| Drive engine | 6-Zylinder-Diesel |
| Drive engine/power | 367 hp |
| Number of axles | 3 |
| Drive/Steering standard | 6 x 4 x 6 |
| Drive/Steering option | 6 x 6 x 6 |
| Driving speed | 53.00 mph |
| Total ballast | 19,800 lb |
Downloads