The K7V series are variable displacement axial piston pumps of swash plate design, suitable for use in mobile applications such as Excavators, Cranes, etc.
With the Kawasaki's latest technologies for improving efficiency and lowering noise, they achieve the world's top-level pump efficiency and low noise which contribute to energy saving on applications and comfortable working environment.
A long life is obtained by adopting large capacity of bearing and thicker shaft which reduces the load on the edge of bearing rollers.
Power density is 1.5 times higher than K3V series.
Specifications
Model
K7V63
K7V125
K7V140
Displacement (cm3)
63
125
140
Pressure (MPa)
Rated
35
Peak
40
Max Self Priming Speed (min-1)
2650
2380
2200
Control Curve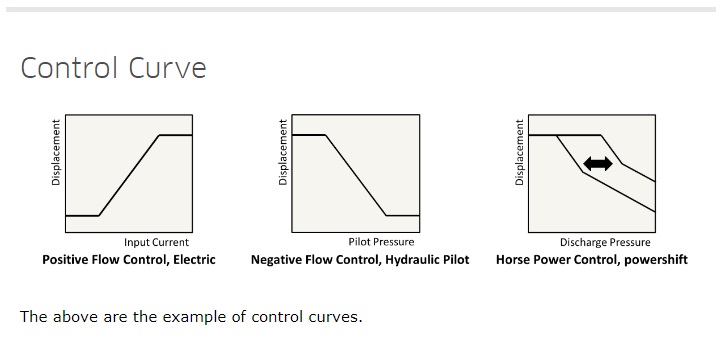 Applications